I qualified as a Physiotherapist in 1995 from The University of Liverpool and began my career in the NHS in Telford, Shropshire, later moving to a private Physiotherapy & Sports injuries Clinic in Stafford.
I have 18 years' experience and extensive postgraduate training in treating pain, musculoskeletal and Orthopaedic injuries and women's health problems.
I moved to North Wales in 2005 and returned to the NHS as a senior Physiotherapist, working at Bron Y Garth Hospital, Blaenau Ffestiniog Memorial Hospital and Ysbyty Alltwen. I decided to leave the NHS, again, in 2010 to work as an independent practitioner to allow me to offer effective "hands-on" physiotherapy treatment without the restrictions and lengthy delays dictated by the Health Service.
I have over 20 years' experience and extensive postgraduate training in treating pain, musculoskeletal and orthopaedic injuries and women's health problems.
I have also worked within the field of Occupational Health Physiotherapy for the past 9 years, both in the public and private sector for many businesses across North Wales.
I am a member of the following organisations:
Member of the Chartered Society of Physiotherapy (CSP)
Member of the Health Professions Council (HPC)
Member of the Acupuncture Association of Chartered Physiotherapists (AACP)
Member of the Association of Chartered Physiotherapists in Occupational Health and Ergonomics (ACPOHE)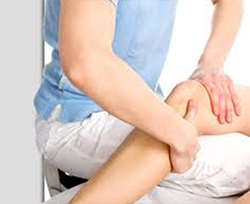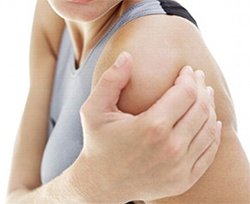 Physiotherapy
Physiotherapy is a science-based healthcare profession that helps restore movement and function when someone is affected by injury, illness or disability.
Physiotherapists are trained at University to assess, diagnose and treat a variety of conditions that affect a person's physical function, such as problems associated with the muscles, bones, nerves, cartilages, tendons, ligaments, joints and soft tissues.
Physiotherapy can help with:
Recent and Longstanding Back pain, injury, tension or stiffness
Sciatica, pins and needles
Slipped disc and related disc injuries
Neck pain, neck injuries and whiplash
Sports injuries
Ligament sprains
Muscle strains and repetitive strain injuries
Arthritis, pain and inflammation within a joint
Cartilage tears
Calf and shin injuries
Knee pain and associated knee injuries
Hernia and groin injuries
Wrist, arm and elbow injuries
Ankle and foot injuries
Post-surgical rehabilitation (ie; spinal, shoulder, knee or joint replacements)
Sprains, strains and soft tissue injuries
Musculoskeletal conditions associated with pregnancy
You can benefit from physiotherapy at any time in your life. Whether you have been managing a long-term medical condition such as arthritis or have suffered a sudden injury, physiotherapy can help to reduce pain and increase mobility.
Physiotherapy treatments may include manual therapy, mobilisations and movement, exercise prescription, electrotherapy, acupuncture, advice and education and self-management approaches.
GP or Consultant referral is not required for self-referral to Physiotherapy.
Physiotherapists in the United Kingdom are registered health care professionals and regulated by The Health Professions Council and Chartered Society of Physiotherapy.